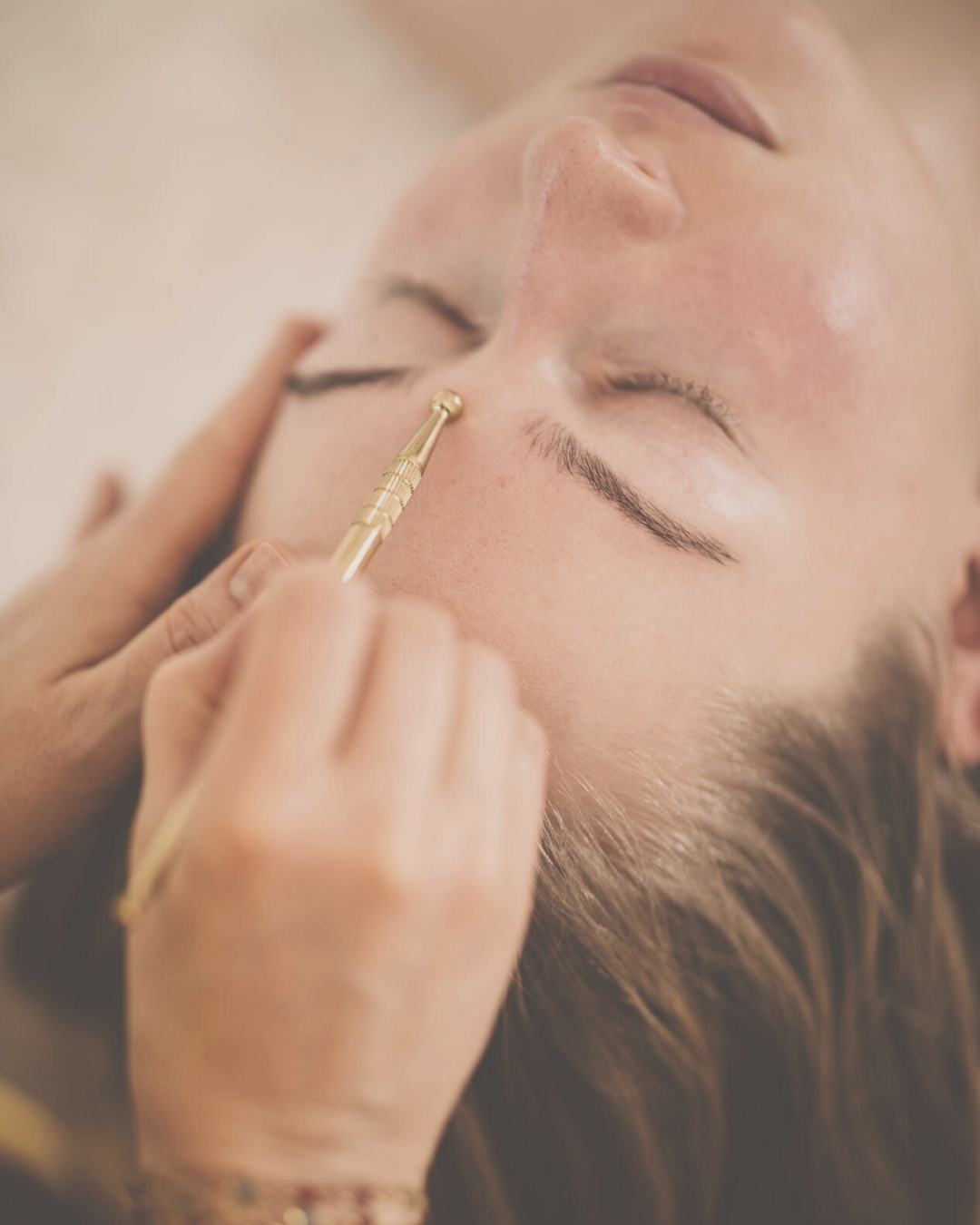 SKIND
Holistic Facial Multi Reflexology - Dien Chan Zone
This treatment is a non-invasive, non-harmful holistic healing therapy that may triggers the nervous system into a state of equilibrium. We are aiming to activate the body's self-healing mechanism through establishing a healthy Qi-flow (which is known as the life-force energy in ancient traditions).

This could bring us into a state of "letting go" - our cells can release the past so that new life-force energy can manifest and transform us towards a holistic state of being. 
This could evoke relief from pain, stress, tension and other ailments and rebalance and restore all systems in the body. The face reflects any kind of pain and contains all reflex zones linked to every part of the body. By working near the brain and sensory organs, reflex systems can be mobilised faster than with other reflexology treatments. 
Our Treatment plan offer:  90min Treatment ,   3x 90min subscription
or 3x 60min subscription  
In each treatment, we work holistically - not only aiming to relieve physical, but also mental ailments. Explore what we treat here. 

we strive to create an atmosphere that is triggering our nervous system into balance by incorporating all senses - enjoy a vibrational state of being through gentle scents, Ayurvedic tee, candles and a real oasis of wellbeing
we prepare the face for the treatment with a gentle Ayurvedic oil cleansing that can clear your face from old energies
through organic plants and herbs we strive to perform a natural skin therapy that prepares you for the deep possible release through the reflexology treatment
we aim to open up your energy field through the crown chakra and use a crystal-mask for an energetic aftercare 
we intuitively place healing crystals on parts of your body to aid the transformational process
PHYSICALLY:
The treatment can offer relief from:
Sinus problems

Neck and back pain

Digestive problems

Migraines

Headaches

Menstrual pain

Hormonal problems

Water retention

Cellulite

Heavy legs

Muscle and joint pain e.g. cramps, 

Lumbago

Sciatica

Acne

Wrinkles

Rosacea

Eczema

Oily skin
MENTALLY/EMOTIONALLY:
The treatment can offer relief from any conditions related to:
Stress
Depression
Anxiety
Tiredness
Feelings of being stuck in patterns or any life situations
PHYSICALLY:
The treatment can cause:

healing and rejuvenation for skin, body and mind
Resolution of pain through tension
Resolution of stagnant energy, also our life-force sexual energy
Resolution of tension in the face and throughout the body
An increase in blood flow
Improvement of the condition of the skin
A boost in immunity
MENTALLY/EMOTIONALLY:
The treatment can cause:

A deep connection to self and higher self
Expansion of your consciousness
More balance and mindfulness
Happiness and deep relaxation